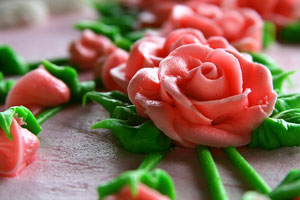 It is essential to have a good collection of baking equipment and decorating tools to successfully produce decorated cakes. Baking pans are needed to bake cakes. Decorating bags and tips are used to shape and size the icing decorations.

Start with a box or case to hold your tools. Carriers are available with trays to hold all the decorating tips in an organized fashion. Decorating tips come in a host of shapes and designs. They are used with a coupling attached to a pastry or icing bag. You may only need a few tips to get started; these tips, couplers, and flower nails can often be purchased in a cake decorating tip set. These sets usually contain a variety of star, round, leaf, or petal tips.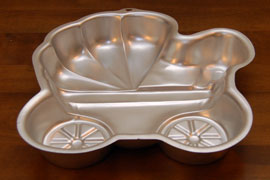 Baking pans come in all sizes and shapes, some quite specialized. Many of the primary shapes, such as round and square, come in various sizes that enable bakers to make appropriately sized cakes for parties and other occasions. Multiple sized cake layers may also be used to produce tiered cakes, such as wedding cakes.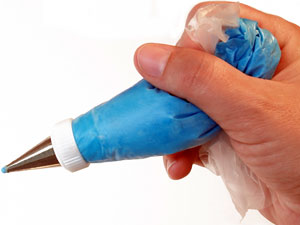 Other tools needed to produce decorated cakes are cake cooling racks, icing spatulas, and perhaps rulers and leveling tools. The more creative you are, the more elaborate your cakes can become. A skilled cake decorator uses specialized tools not only to squeeze out icing shapes and flowers, but also to stencil, airbrush, and paint color highlights. Professional cake decorators often create gum paste flowers and color flow designs.
Visit the suppliers listed below to find an extensive selection of cake decorating tools, supplies, and accessories.
Cake Decorating Products
---
Copyright 2006-2022 Zeducorp.
All rights reserved.

Cake Decorating Product Suppliers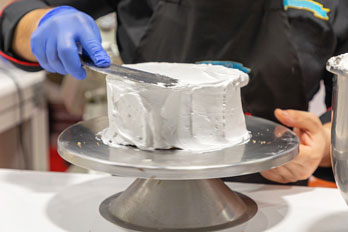 Pastry Chef Icing a Cake on a Turntable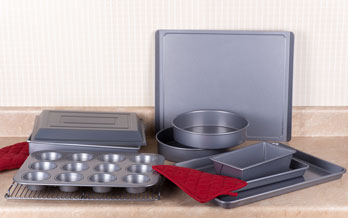 Cake Baking Pans and Red Potholders
Related Image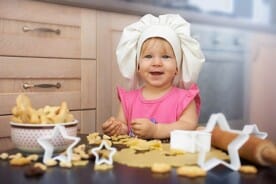 Baking Cookies In The Kitchen