Use this convenient, printable checklist to plan your cake decorating project.
Event:
Date & Time:
Number of People:
Cake Theme:
Message & Spelling:
Cake Size:
Cake Shape:
(round, square, special shape, etc.)
Cake Flavor:
(chocolate, yellow, spice, etc.)
Filling Flavor:
Icing Type:
(buttercream, royal, fondant, etc.)
Icing Flavor:
(vanilla, chocolate, etc.)
Icing Colors:
Decorating Tips:
Decorations:
(fresh fruit, fresh flowers, toppers, etc.)
Timetable:

Gather ingredients:
Prepare cake board:
Bake and cool cake:
Prepare icing:
Decorate cake:

Shopping List:






---
Copyright 2007-2023 Zeducorp.
All rights reserved.

Cake Decorating Checklist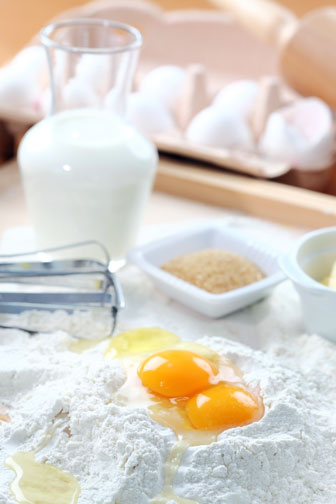 Cake Baking Ingredients